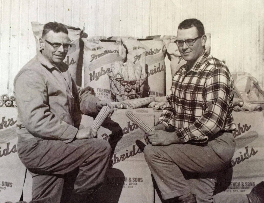 We are family-owned & operated seed business founded in 1936 by brothers Winthrop & Elbert French. From their first 1/4 acre seed corn production in 1936 to present day, we are now in our 5th Generation of Operation.
French's specializes in hybrid seed corn, soybean seed, spelt seed, and a wide selection of forages and cover crops.
With access to multiple technologies and product combinations, our continuing goal is to provide our customers with proper attention, proper advice, and proper products and genetics.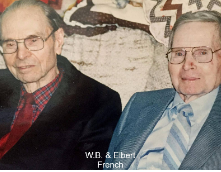 Winthrop & Son Robert French
French's Hybrids...A Trusted Name in the Seed Industry
Since 1936 and Still Growing...
Barrett, Larry, & Justin French